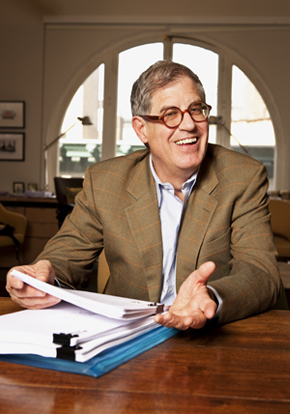 Not everyone is interested in writing. Or reading, or books, or the things that go along with them. But if you are, if you've ever written and enjoyed it or wondered what it was like to get a book published or how the vast publishing machinery worked, there is an interview that you should read. I love reading good interviews, and this is one of the best-done that I have seen.
Jonathan Galassi is the publisher of Farrar, Straus,& Giroux (
FSG
). He talks in the interview about being a 'small' house (publishing companies = houses), which they are, relatively speaking. But they've produced some of the top American literature in the last handful of decades and are consistently on the bookshelves alongside Random House, Simon & Schuster, and HarperCollins. They've won 22 Nobel Prizes for Literature, 22 Pulitzers, and have published books by Marilynne Robinson (Gilead), Pablo Neruda, Seamus Heaney, T.S. Eliot, Jeffrey Eugenides (Middlesex), Jonathan Franzen, Flannery O'Connor, Roberto Bolano, Elie Wiesel, Shirley Jackson (The Lottery), Philip Roth . . . the list goes on and on. The point I'm trying to make, I guess, is it may be a smaller house, but it's huge in terms of literary impact. Mostly literary fiction, they also publish some nonfiction and a good deal of poetry.
SO - all that to say, it would behoove anyone even sort of interested in the process of writing, or in reading a good interview, to check this out. Galassi strikes an integrous figure; he represents his love of writing and authors well, acknowledging that bookselling is nothing less than a competitive business but that when all is said and done, "It's the intimacy with the author" that makes publishing more than just a day job.
http://www.pw.org/content/agents_editors_qampa_jonathan_galassi
(p.s. - interview is 5 pages long. be warned, or get excited)